John Henry Jurkens
Wednesday, February 1, 1922
-
Monday, January 7, 2013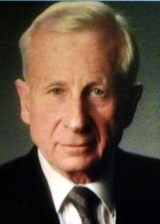 Guest Book
Published:

16
|
Awaiting Approval:

0
Message by Richard Stewart
-
January 8, 2013
On behalf of the French Family of Companies we want to express to you our deepest condolences.
Message by R.J. and Sue Smith
-
January 9, 2013
Mr. Jurkens, (I could never call him "John", he was always Mr. Jurkens to me.) a man I trusted, respected and cared very much about. I came to work for Octopus Car Washes very soon after arriving in Albuquerque from England, I had gone to an employment agency looking for a job. The agency was the Sam Dunlap agency , he knew Mr. Jurkens and suggested I apply for a cashier position, I got the job, but there was a fee that I had to pay on securing this position. We did not have the money at that time so I got a loan from the bank, this was the best $400 I ever spent !!!. I have been with Octopus now since 1972, starting as a cashier , learning so much and taking on new tasks over the years. The man I worked for cared very much about all of his employees, I recall, I had only been working as a cashier for a short time and was not used to standing for long periods of time so I had taken my shoes off, Mr. Jurkens saw this and told my supervisor," you had better give this girl a raise so she can buy some shoes". There are so many special memories,and kindnesses, it would be too long to list them all here. When my office was at Central, most mornings, Mr. Jurkens would come in and say "Good Morning" and we would chat a little about news and politics; I really missed him when my office was moved.
I want to tell his family how sorry I am, and how special he was to me, and how he will be missed , but the memories I have will always be with me, and we are so blessed we had Mr. Jurkens in our lives.
Mrs. Jurkens, Jill, Jody, Joel and Jeff, and all the family, please accept our condolences.
Message by The Schoeps Family
-
January 9, 2013
On behalf of the Schoeps family, we would all like to extend our sincerest condolences to the entire Jurkens family. Our families' relationship began in Madison, WI, where we were next-door neighbors in the Blackhawk Park neighborhood in the 1950's. Parents (John & Alice Jurkens, and Frank & Herta Schoeps) became friends for life, and the older children (Jeff & Joe Jurkens, and Evelyn & Peggy Schoeps) spent many memorable play hours together….how can we ever forget those wonderful times spent in the inflatable swimming pool placed between our homes? The families have always kept connected, and the younger children (Linda Schoeps, and Jill & Jody Jurkens) also got to know each other in later years. How grateful we will always be that it was John & Alice who were with our Mom when Dad died unexpectedly in Hungary, during a shared European trip that only good friends would venture on together. Both John and Alice stayed with Mom and helped to carry her through one of the darkest times of her life. How much it says for the human heart and spirit that John, a former WWII American pilot, and Frank, a former WWII German soldier, were true friends to the end! All 3 of the Schoeps sisters were employed by Octopus Car Wash at their very first "real" jobs. Our Dad, a mechanical engineer, designed the prototype of the automatic conveyor car wash system for John, and when we relocated to ABQ, he suggested to John that the Southwest would really be a great new location for the car wash business. The Jurkens and "Octopus" did finally come to ABQ and in later years, Dad was employed by Octopus Car Wash - the "final" job in his career offered to him by John because Dad (like John) could never fully adapt to retirement. Families tend to collect many treasures over the years (memories, stories of the "good old days", dog-eared photos, etc.), and it is not surprising that so many of our family's personal treasures include John and his family. John was definitely a significant person in all of our lives – he will be missed and in our hearts forever.
Sisters Evelyn ("Evy") , Peggy & Linda, and our Mom, Herta Schoeps.